Jul 24th 2020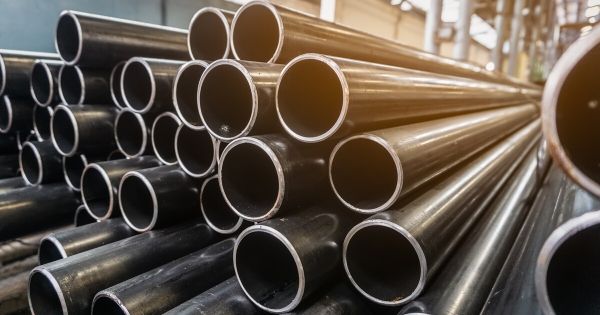 What do pharmaceutical manufacturers and food and beverage manufacturers have in common? They both require sanitary equipment that meets international standards. Without the proper equipment, the final products likely won't pass quality inspections because of contamination, which will waste your time and money. When you're choosing equipment for your facility, whether machinery, piping, or filters, you must consider the equipment's material. The most reliable equipment is stainless steel. If you're interested in the advantages of using stainless steel equipment, read on to learn more.
Stainless steel resists corrosion, stains, and heat
Unlike many other materials, one of stainless steel's greatest advantages is its resistant properties. Stainless steel is made up of chromium, which is the element that provides corrosion and stain resistance. Depending on what grade of stainless steel your application requires, the steel may include more (or less) chromium. Although in scenarios where sanitation is a top priority, your steel will likely consist of high amounts of chromium. Additionally, chromium is a heat-resistant element, which allows your equipment to operate safely—even at high temperatures.
Unmatched durability
Because stainless steel has corrosion-, stain-, and heat-resistant properties, it's easily one of the most durable metals available. In fact, many manufacturing facilities invest in equipment that's made with high-quality stainless steel because of its durability (among other benefits). Without durable equipment, companies will experience more downtime because of repairs and maintenance. Now please understand that stainless steel equipment doesn't give you a pass on regular maintenance, such as cleaning. Since high-quality stainless steel is durable—mostly due to chromium—you'll have less unexpected downtime.
Extremely hygienic
Stainless steel is the standard material in industries such as pharmaceuticals, restaurants, breweries, and food and beverage manufacturing because it's easy to clean. While there are several reasons stainless steel is easy to clean, we're going to focus on two of them. First, as we already discussed, stainless steel consists of chromium, which offers excellent durability and resistance properties. Many other metals would begin corroding within weeks or even days if not cleaned properly. You can clean stainless steel with soap and water—though the FDA and other organizations may have other cleaning requirements for your industry, so be sure to reference those guidelines. The second reason stainless steel is hygienic is because it's a nonporous material. Many other metals are porous, which allows for bacteria to build up and potentially contaminate your product.
Whether your facility manufactures soda or you're a small local restaurant, there's no question that you can benefit from the advantages of using stainless steel equipment. Although you shouldn't use just any stainless steel equipment; you need sanitary stainless steel from a dependable supplier.
You and your facility deserve high-quality stainless steel, and that's where Chemseal Inc. comes in. We've been in business for almost 20 years because we don't compromise on the quality of our products. Additionally, our team is made up of industry experts who know exactly what your facility needs, so you can rest assured that you're getting top-notch products. Check out our online shop or contact us today with any questions; we're happy to help.
Jul 24th 2020
Recent Posts
Nov 7th 2022

Businesses that produce food and beverage products must operate hygienically. Sterile environments a …

Nov 7th 2022

Oct 11th 2022

Sanitary fittings are useful for many industries. Food and beverage manufacturers have used these to …

Oct 11th 2022

Sep 23rd 2022

Stainless steel is valued in many industrial applications because it's capable of withstanding high …

Sep 23rd 2022